SLO police catch Paso Robles man out on bail with loaded gun
April 10, 2023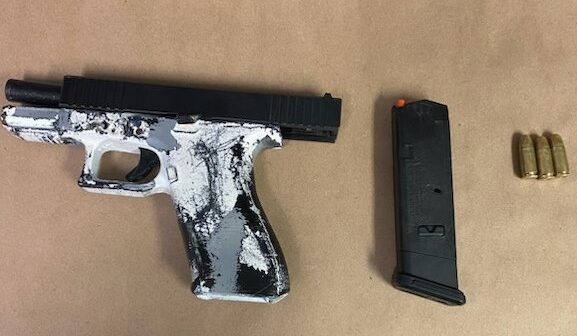 By JOSH FRIEDMAN
San Luis Obispo police officers arrested a Paso Robles man who was allegedly carrying a loaded firearm while out on bail early Sunday morning.
At 12:30 a.m., officers stopped a car for driving without headlights. During the stop, officers noticed a glass pipe used for smoking methamphetamine on the floor of the passenger side of the vehicle, according to police.
Police detained the vehicle's three occupants and searched the vehicle. Officers found a loaded 9mm handgun on the floor of the backseat, where 25-year-old Alexander Yciano had been sitting. 
Investigators determined the firearm was a ghost gun, as it did not have a serial number. Police also determined Yciano was out on bail for a felony burglary charge.
Officers arrested Yciano and booked him in San Luis Obispo County Jail for committing a felony while out on bail, carrying a loaded firearm, having a concealed firearm in a vehicle, possessing a firearm within 10 years of a battery conviction and being a felon in possession of ammunition. Yciano currently remains in custody with his bail set at $70,000.
SLO County Observer video taped the arrests