Cal Poly sorority sisters accused of making false rape allegation
May 22, 2023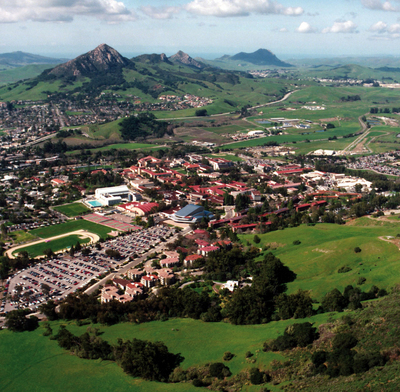 By KAREN VELIE
A Cal Poly San Luis Obispo fraternity member filed a lawsuit last month against two sorority sisters for allegedly spreading a fabricated rape allegation.
The suit accuses Samantha Canik, a member of the Delta Gamma sorority, of alleging rape following a consensual sexual encounter. Her roommate and sorority sister, Sydney Walsh, then allegedly "involved herself in the assault on plaintiff's reputation."
"As a result of these baseless accusations, plaintiff has been expelled from his fraternity; shunned by former friends and classmates; and subjected to insults, humiliation, and emotional distress," according to the suit. "Plaintiff seeks recovery for the harm to his reputation, for emotional distress, and for consequential damages according to proof."
In Nov. 2022, Canik invited the plaintiff, referred to as John Doe, to a sorority winter formal, but first they were to meet up at her on-campus apartment, according to the lawsuit. During the pregame get together (pre-event drinking), Walsh over indulged and began vomiting, and the attendees decided to skip the winter formal, according to the lawsuit.
"Later, plaintiff and Ms. Canik went into her bedroom and proceeded to have a consensual sexual encounter including oral and digital stimulation," according to the lawsuit. "Plaintiff attempted to initiate intercourse but stopped when Ms. Canik said no. Ms. Canik continued to engage sexually with plaintiff while repeatedly declining intercourse until plaintiff eventually asked her to stop, which she did."
After Doe fell asleep, Canik allegedly crawled into the bed and cuddled him, according to the suit.
Two months later, the social chair of Doe's fraternity, Kappa Sigma, told Doe that a sorority member had asked the fraternity to bar Doe from attending an upcoming event co-sponsored by Kappa Sigma and Delta Gamma. Canik provided a written statement explaining her allegation.
"Then all the sudden, I woke back up and realized he was going further and raped me," Canik wrote. "Ignoring everything I have said before, instantly I became aware of what was happening and pushed him off and said, 'no.' "
"But it happened and my main concern now is making sure he won't put another girl through this dehumanizing experience," Canik added.
Canik, however, did not report her allegations to law enforcement or Cal Poly officials. In addition, she did not seek medical attention in order to document the alleged rape.
Since the initial written statement, Canik and Walsh have continued promoting the rape allegation, which has led others to call Doe a rapist, according to the suit.
"Plaintiff has noted changes in the way he is treated on campus in general as well," according to the lawsuit. "He is concerned that he will have difficulty securing housing in the future and that his relationships with classmates and colleagues have already been irreparably harmed, thereby cutting off future academic and professional opportunities. Plaintiff is informed and believes that his new – since approximately Jan. 2023 – girlfriend has also lost several friends due to her continued association with him."
The lawsuit, filed by attorney Jeffrey Stulberg, asks the court to order Canik and Walsh to publish a retraction and stop making false claims. In addition, the plaintiff is seeking general, compensatory and exemplary damages