Goats and sheep return to Paso Robles, fire protection
May 14, 2023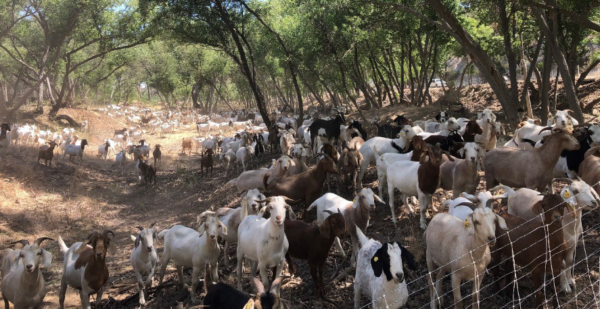 By KAREN VELIE
For the third year in a row, Paso Robles is welcoming up to 500 goats and sheep to create firebreaks and reduce fuel loads along the Salinas River. In 2021 and 2022, the city noted a significant decrease in fires in the area.
The Salinas River corridor stretches more than three miles from north to south, separating the city's east and west sides and occupying more than 470 acres. The much-needed rain brought increased plant and grass growth which could result in large fires if left untended.
The Goat Girls have been selected to graze on the grasses this year, starting along North River Road and moving south. The goats are scheduled to arrive on May 17 and to complete their work by June 25.
The project is funded by a grant from the San Luis Obispo County Community Fire Safe Council.