Suspects beat and rob victims in Atascadero, arrested
May 19, 2023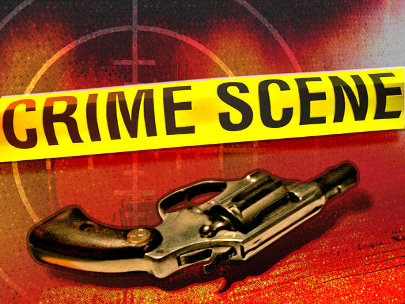 By KAREN VELIE
Atascadero police arrested two men who beat and robbed a couple of people in front of Outlaws Bar and Grill on Wednesday.
Shortly before noon, the suspects approached two people sitting in a vehicle in front of the business. While pointing a gun at the victims, one suspect ordered both victims out of the vehicle.
One of the suspects punched a victim in the head. They reached into the victims' pockets taking cash and a check.
The suspects then fled on foot.
Through their investigation, officers identified Sebastian Yciano, 23, of Paso Robles, and Elmer Quiterio, 29, of Atascadero as suspects
in the robbery.
After surveilling a suspect's residence on Castano Avenue, officers attempted to stop a vehicle leaving the residence on Friday morning with multiple people inside. However, the vehicle sped away with officers in pursuit.
During the car chase, someone threw a gun out of a window, which officers recovered.
While driving southbound on Highway 101, Yciano got out of the vehicle and ran. Officers quickly arrested Yciano.
The pursuit continued into San Luis Obispo and ended when the car stopped near the intersection of Johnson Avenue and Laurel Lane. The three remaining occupants fled on foot.
Officers apprehended and arrested Quiterio in San Luis Opispo. Two women were contacted and released. Officers also located a backpack containing another firearm.
Officers booked Yciano and Quiterio in the San Luis Obispo County Jail on charges of robbery, making criminal threats, fleeing a peace officer and multiple other charges.