Amtrak train headed to the Central Coast derails
June 28, 2023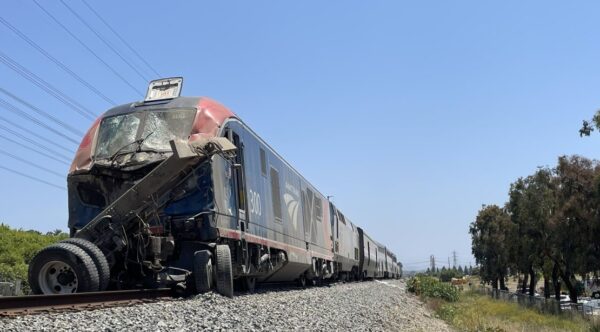 By KAREN VELIE
An Amtrak train with scheduled stops in Santa Barbara, San Luis Obispo and Paso Robles crashed into a truck and partially derailed in Ventura County on Wednesday.
Shortly after 11 a.m., the Amtrak Coastal Starlight hit a water-tender truck in Moorpark which cause three train cars to derail. First responders transported the truck driver to a hospital with undisclosed injuries and eight train passengers with minor to moderate injuries.
The collision resulted in a small fire, which firefighters quickly extinguished.