Meta threatens to block news stories on Facebook over California bill
June 2, 2023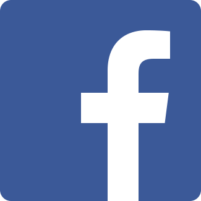 By JOSH FRIEDMAN
The state Assembly on Thursday passed a bill that would require technology companies to pay media outlets for content they produce, despite tech giant Meta threatening to block news stories on Facebook in California.
AB 886, dubbed the California Journalism Preservation Act (CPJA), would require big tech companies, including Meta, Google and Twitter, to pay journalism usage fees to eligible media outlets when they use local news content and sell advertising alongside it. In turn, media outlets receiving the payments would need to invest at least 70% of the funds in journalism jobs, including news reporters and support staff. 
In February, Assemblywoman Buffy Wicks (D-Oakland) introduced the bill. On Thursday, AB 886 passed the Assembly on a vote of 55-6. The bill now heads to the Senate.
"The CJPA provides a lifeline for news outlets — large, small, and ethnic — by directing a portion of the ad dollars back to the print, digital, and broadcast media that bear the entire cost of gathering and reporting local news while Big Tech bears none," Wicks said in a statement about the bill. "These dominant digital ad companies are enriching their own platforms with local news content without adequately compensating the originators."
Meta argues the struggles of the news industry predate the rise of Facebook and other social media platforms. Also, news comprises less than 3% of most Facebook users' feeds, the tech company says. [Sac Bee]
"If the Journalism Preservation Act passes, we will be forced to remove news from Facebook and Instagram, rather than pay into a slush fund that primarily benefits big, out-of-state media companies under the guise of aiding California publishers," Meta said in a statement this week.