Police arrest felon with multiple weapons in Paso Robles
June 14, 2023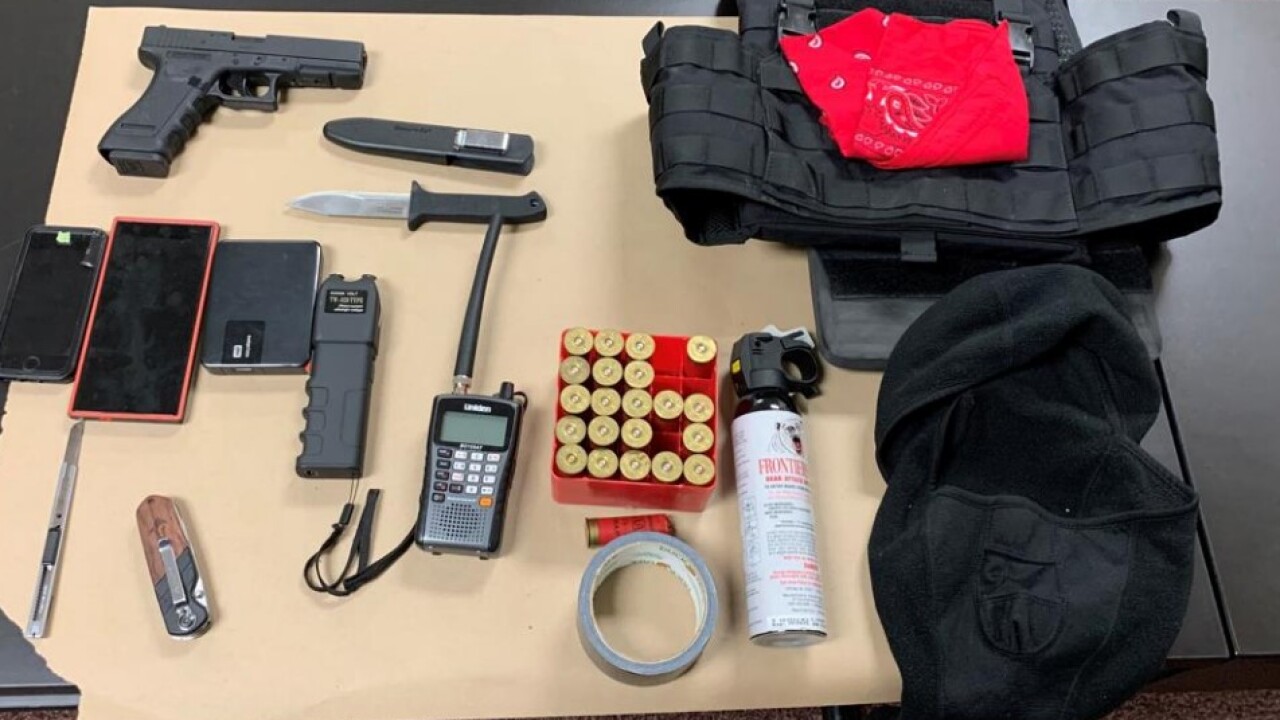 By KAREN VELIE
Paso Robles police arrested a felon in possession of multiple weapons, a stab resistant vest, a back ski mask, a scanner on the police channel and duck tape early Wednesday morning.
Shortly before 2 a.m., a citizen at the Golden Hill Mobil gas station flagged down a police officer and reported a suspicious person at the station. The officer pulled over the suspicious person's vehicle as it left the gas station.
The officer discovered the driver, 38-year-old Carlos Davis of Santa Barbara County, had a fixed blade knife concealed in his
waistband.
The officer then searched Davis' vehicle and found ammunition, pepper spray, a stab resistant vest, a stun gun, a replica Glock handgun, a scanner, a black ski mask, and duct tape.
The office booked Davis in the San Luis Obispo County Jail on charges of carrying a dagger, unlawful possession of ammunition, unlawful possession of tear gas and for being felon in possession of a gun. He remains in jail with his bail set at $20,000.