Thieves steal wallet in SLO grocery store, go on Home Depot shopping spree
August 11, 2023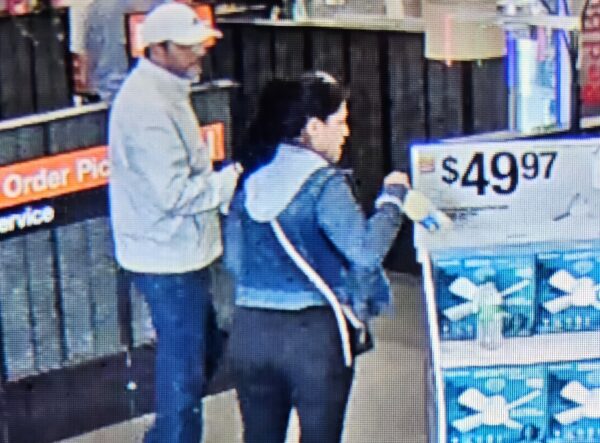 By JOSH FRIEDMAN
A pair of thieves stole a customer's wallet inside Ralphs in San Luis Obispo on Thursday, then proceeded to spend more than $2,000 of the victim's money at Home Depot, according to the San Luis Obispo Police Department.
The man and woman allegedly used a debit card belonging to the person whose wallet they stole in order to make the purchases at Home Depot. The SLO Police Department is circulating surveillance images of the man inside Ralphs and of both suspects inside Home Depot. 
Police are asking the public for help with identifying the thieves. Investigators request that anyone who recognizes the suspects call Officers Parsons at (805) 594-8072.