Deputies thwart fentanyl smuggling attempt at Santa Barbara County Jail
September 7, 2023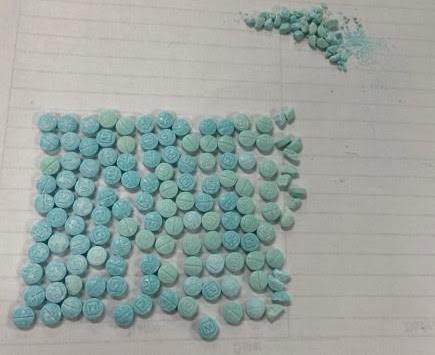 By JOSH FRIEDMAN
Custody deputies thwarted a fentanyl smuggling attempt this week at Santa Barbara County's Northern Branch Jail in Santa Maria.
On Tuesday, deputies initiated an investigation into suspected contraband in an intake cell at the jail. During the investigation, deputies found Isaac Peinado, 19, in possession of more than 120 pills of suspected fentanyl. Some of the pills were secreted in Peinado's body, according to the Santa Barbara County Sheriff's Office. 
Earlier Tuesday, Santa Maria police officers arrested Peinado on charges of robbery, assault with a firearm on a person, conspiracy to commit a crime, participation in a criminal street gang, carrying a concealed weapon and enhancements for using a firearm and for participating in a criminal street gang while committing a felony offense. Peinado was booked in jail with his bail set at $1 million. 
Peinado will face additional charges for the smuggling attempt. Sheriff's officials will forward the smuggling case to the Santa Barbara County District Attorney's Office.