Grover Beach police searching for woman in check fraud case
September 6, 2023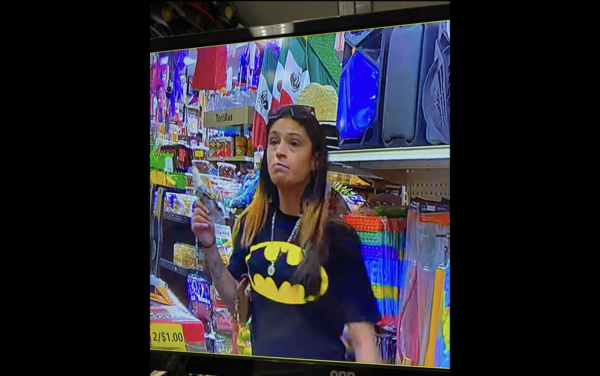 By JOSH FRIEDMAN
Grover Beach police officers are asking the public for help locating a woman who they say is connected to a check fraud case.
The Grover Beach Police Department is circulating a surveillance image of a woman in a Batman shirt standing inside a store. The woman is holding what appears to be money.
Investigators request that anyone who recognizes the woman contact Officer Bryce Moses at (805) 473-4511. Anonymous tipsters can call SLO County Crime Stoppers at 1(800) 549-STOP.