Elderly DUI suspect gets trapped in car on SLO hillside
September 8, 2023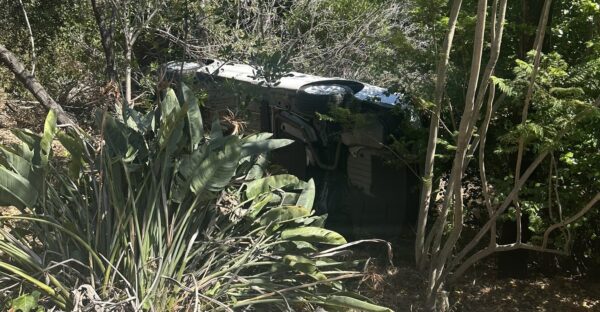 By JOSH FRIEDMAN
An allegedly intoxicated 72-year-old driver crashed his car in San Luis Obispo Thursday morning and spent about two hours stuck inside the vehicle hanging by his seatbelt. 
At about 10:30 a.m., the Visalia man drove his white sedan off the road in the 500 block of Mountain View Street. It appears the crash left the car turned on its side in the middle of vegetation on a hill. The man was suspended by his seatbelt inside the car, according to the SLO Police Department.
A witness reported the car at about 12:15 p.m. SLO firefighters arrived at the scene and extricated the man, who had suffered minor injuries.
Emergency personnel transported him to a local hospital. Subsequently, officers arrested the man for DUI.