Schools locked down while Atascadero police search for man with a gun
September 7, 2023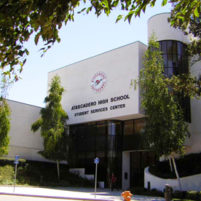 By KAREN VELIE
Atascadero High School and North County Christian School were both placed on lockdown after a man brandished a gun during a fight in the area.
Shortly after 3 p.m., a caller reported a man was brandishing a firearm. The suspect was wearing a black shirt, black pants and carrying a black backpack.
Police officers searched for the suspect, with one possible sighting near the high school tunnel. Officers utilized a helicopter in their search.
At about 3:49 p.m., officers lifted the lockdown. The suspect was not located.