SLO police identify firearm thief who rammed Prius into Big 5
September 26, 2023
By KAREN VELIE
San Luis Obispo Police have identified the burglar who  rammed his Prius into a Big 5 Sporting Goods store early Saturday morning as 25-year-old Michael Giovanni Benadiba.
Shortly before 2 a.m., Benadiba crashed his Prius into the Big 5 located in the Marigold Center on Broad Street. Benadiba left his car crashed into the building and the seven rifles and ammunition he allegedly stole in an adjacent field. The guns remained attached to a store shelf by security cables.
While officers recovered all of the weapons, the suspect had fled the scene. Officers determined the Prius belonged to Benadiba.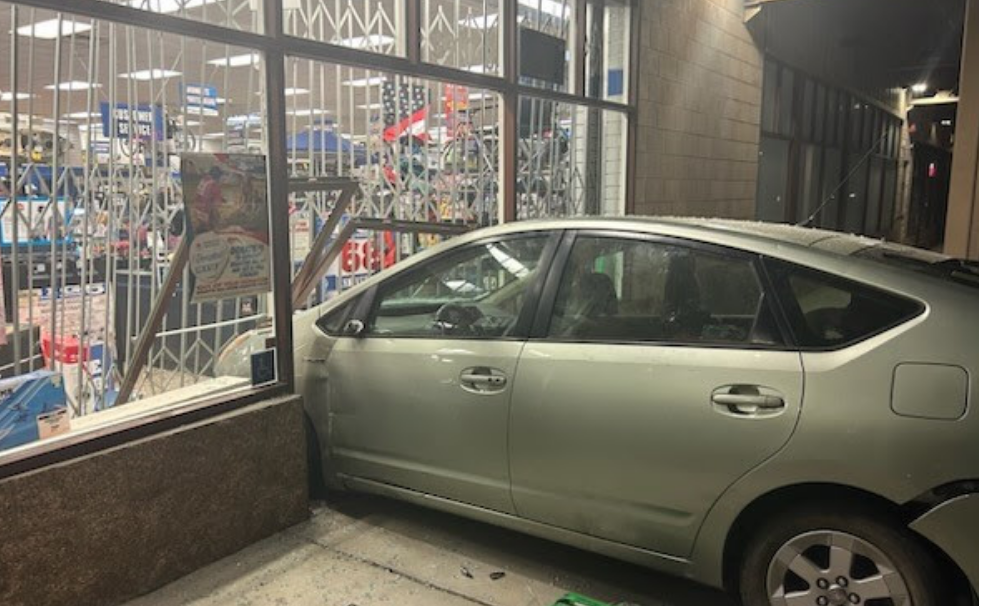 Further investigation showed that Benadiba had been in Big 5 the previous day and had stolen a pellet gun. Items recovered in the Prius were found to be from an unreported commercial burglary in SLO.
Investigators are asking anyone with information regarding the incident or Benadiba's location call Detective Inglehart at (805) 594-8074 or Crime Stoppers (805) 549-7867.