Four murder suspects arrested in Santa Barbara County
October 5, 2023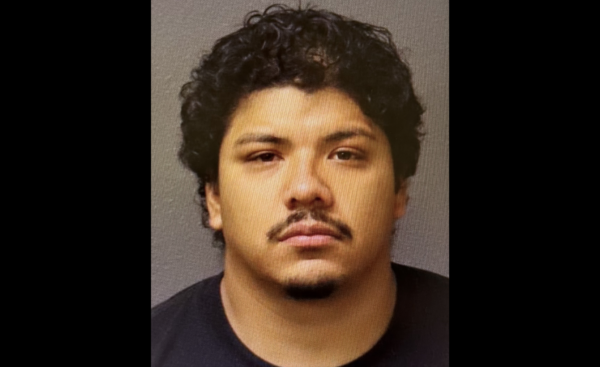 By JOSH FRIEDMAN
Police arrested a combined total of four suspects this week in a pair of unrelated Northern Santa Barbara County murder cases.
On the evening of June 12, 2022, a caller reported a shooting at a residence in the 400 block of E. Prune Avenue in Lompoc. Officers arrived to find 43-year-old Joseph Lujan in the carport of a home along with a 56-year-old woman, both had sustained gunshot wounds, according to the Lompoc Police Department.
Lujan died at the scene. Emergency personnel transported the female victim to the hospital where she eventually recovered from her injuries.
Amid a lengthy investigation, detectives obtained information that led to a judge issuing arrest warrants for three suspects.
On Tuesday, Lompoc detectives arrested the suspects in connection with the shooting. Two of the suspects were already in custody on unrelated charges. Detectives arrested the third suspect at the Lompoc Police Department. 
Police have identified one of the suspects as Jonathan Garcia, 20, of Lompoc. The other suspects are a 19-year-old man, who was 17 at the time of the shooting, and a 16 year old male, who was 15 at the time the crime occurred.
Authorities booked the suspects on charges including murder, assault with a firearm and allegations of personal use of a firearm.
On the night of Feb. 4, 2023, a caller reported a shooting in the 400 block of N. Railroad Avenue in Santa Maria. Officers arrived at the scene and discovered two male victims, according to the Santa Maria Police Department.
Responders transported the victims to the hospital. One of the men, 40-year-old Robert Valencia, died of his injuries.
Eventually, investigators identified the shooting suspect as 27-year-old Kevin Medrano. Subsequently, police obtained arrest and search warrants for Medrano and his home.
At about 6 a.m. on Wednesday, officers served the warrants and arrested Medrano without incident. Officers booked Medrano in Santa Barbara County Jail on a charge of murder. Medrano is being held in jail with his bail set at $2 million.