Men arrested in Atascadero, SLO for child pornography
October 25, 2023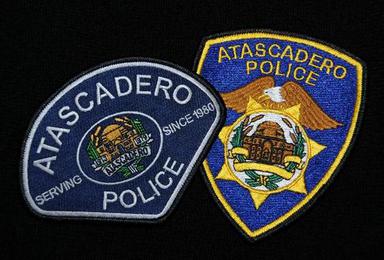 By JOSH FRIEDMAN
Detectives arrested one man each in Atascadero and San Luis Obispo Wednesday morning for allegedly possessing and distributing child pornography. 
At about 7:30 a.m., Atascadero police served search warrants at three locations with assistance from the San Luis Obispo Police Department. The locations were in the 9100 block of Willow Court in Atascadero, the 3900 Block of Kilbern Way in San Luis Obispo and the 0-100 block of Zaca Lane in San Luis Obispo, according to the Atascadero Police Department.
While serving the warrants, Atascadero detectives arrested 29-year-old Bryce McGhie, of Atascadero, and 31-year-old Rion Page of SLO. Authorities booked McGhie and Page in SLO County Jail on charges of possession and distribution of child pornography. 
McGhie currently remains in jail without bail, while Page remains in custody with his bail set at $50,000. An Atascadero police investigation into the case is ongoing.