Grover Beach police arrest Romanian men over card skimmers in ATMs
November 17, 2023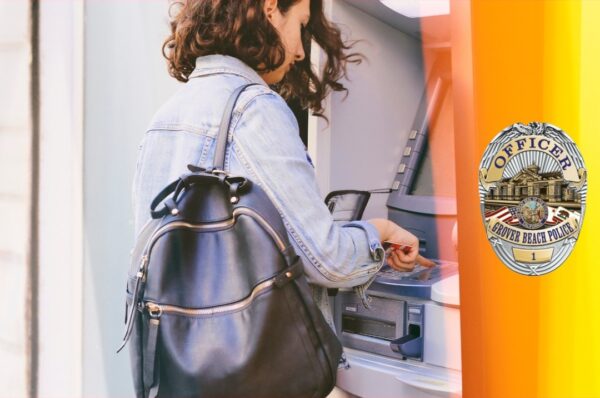 By JOSH FRIEDMAN
Grover Beach police officers on Wednesday arrested two men from Romania for allegedly placing skimming devices inside ATMs in the South County city.
On Tuesday, officers found a skimming device inside the Grover Plaza Bank of America ATM located at 1564 W. Grand Avenue. It marked the sixth time thieves had targeted the ATM since late September, according to the Grover Beach Police Department. 
Police removed the device, and investigators worked to identity the suspects. 
On Wednesday, a Grover Beach officer on a proactive patrol found another skimming device inside the same ATM. Officers determined the device had been installed early in the morning. After obtaining investigative leads, police identified the suspects. 
Later Wednesday afternoon, the same officer was patrolling the parking lot near the ATM. He spotted the suspects as they were approaching the machine.
The officer detained one of the suspects. The other suspect drove away.
A few minutes later, police conducted a stop of the suspect's vehicle as he was entering the city of Arroyo Grande. Officers conducted a search during the traffic stop and located evidence, police say.
Officers arrested the suspects, 43-year-old Catalin Constantinescu and 56-year-old Stefan Costache, on multiple felony identity theft charges. Authorities booked both suspects in San Luis Obispo County Jail with their bail set at $200,000 each. Constantinescu and Costache remain in custody, as of Thursday afternoon.
The San Luis Obispo Police Department and the SLO County District Attorney's Office have assisted Grover Beach police with the investigation, which is still ongoing. The Grover Beach Police Department asks that anyone who has information about the case contact the GBPD Detective Bureau at (805) 473-4570.