Paso Robles City Council to consider resolution on mask requirements
November 6, 2023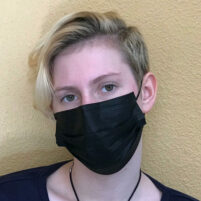 By KAREN VELIE
In an attempt to allow personal choice, the Paso Robles City Council on Tuesday will consider a pair of resolutions regarding mask wearing at local businesses, according to the agenda.
The council will consider resolutions declaring local businesses to be "essential," and declaring wearing medical masks to be a matter of personal preference. Councilmember Chris Bausch requested the discussion on mask wearing requirements after the county issued a mask mandate related to health care workers.
"It will give people the choice to wear a mask or not wear a mask," Bausch said. "No (Paso Robles) police powers will be used to force compliance."
San Luis Obispo County's health officer issued a vaccine and mask mandate on Sept. 21 that requires all healthcare workers to get yearly vaccines or wear a mask at work.
Even so, "any resolution adopted by the city can be superseded or rendered invalid by contrary state or federal law, pursuant to the preemption principles set out in the state and federal Constitutions," according to a city staff report.