Crash victims escape SLO cemetery alive
June 16, 2015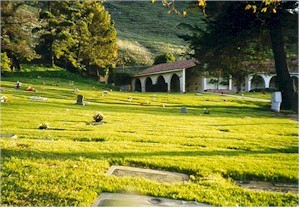 A pickup truck left the road, drove through a fence and into San Luis Cemetery Monday evening. [KSBY]
The driver and passenger sustained just minor injuries in the crash. An ambulance responded to the scene and medical personnel treated the driver and passenger for their injuries.
It is unclear why the pickup left the road. The vehicle was driving on South Higuera Street by Elks lane when it left the roadway.
Officers found the pickup hanging down into the cemetery with its left rear wheel on the sidewalk.