Paso Robles council approves water rate hike
November 4, 2015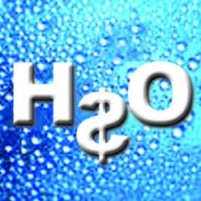 The Paso Robles City Council voted unanimously Tuesday to endorse a rate hike that will nearly double the average water bill over the next five years. [Paso Robles Daily News]
Following the 5-0 vote, the average monthly water bill will rise $32.14 from a current cost of $36.90 to $69.04 in Jan. 2021. Paso Robles staff said the city's water operation fund would run out of money in fiscal year 2022-2023 if the council did not pass the rate hike.
The rate hike includes a fixed monthly charge of $5 that will take effect in Jan. 2017. The fixed charge will increase incrementally until Jan. 2021 when it will reach $10.
The city's current per unit cost of water is $4.10. It will rise to $6.56 by Jan. 2021.
The first increase in the per unit cost will take effect next year. The rate will increase to $4.40 in Jan. 2016.
City officials say the increases are needed because of reduced revenue due to lower water usage. Funds are also needed for infrastructure repairs and the cost of the city's Lake Nacimiento pipeline obligation.