SLO City manager and attorney to get bonuses
May 2, 2016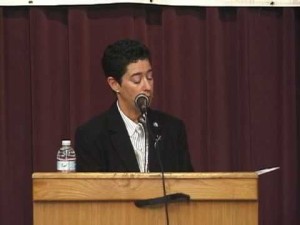 By KAREN VELIE
San Luis Obispo City staff is recommending the council vote Tuesday to give City Manager Katie Lichtig and City Attorney Christine Dietrick $5,000 retention bonuses, Dietrick's fifth bonus or raise in five years.
Staff based the requests for bonuses on performance and the average pay of comparable markets in recent years, according to the staff report. Nevertheless, members of the community question the high turnover of upper-level staff under Lichtig's leadership and the growth of public management salaries under the equal compensation model.
"I am appalled by your resolution to award $5,000 each as retention bonuses to City Manager Katie Lichtig and City Attorney Christine Dietrick," wrote John Grady in an April 29 letter to the SLO City Council. "Both are already overcompensated for a city of our size. Ms. Lichtig earns $230,464 ($321,201 with benefits) and Christine Dietrick earns $199,844 ($275,278 with benefits).
"By way of comparison, Governer Brown earns $177,466 per year and the mayor of Los Angeles (population 3.8 million) earns $232,426 – a mere $2,000 more than Ms. Lichtig. Kamala Harris, California State Attorney General, earns $158,683," Grady added.
Finance directors and city clerks have been prone to departing San Luis Obispo after brief stints with the city under the leadership of Lichtig. In the past four years, the city has gone through four finance directors, four city clerks and two police chiefs.
In 2015, the council granted Lichtig a car allowance of $450 a month, or $5,400 annually, and a cash bonus of $7,600. Dietrick received a 7 percent raise that increased her base salary by more than $12,000.
The council voted 4-1 to approve the pay increases and bonuses. Councilman Dan Carpenter dissented. The raise bumped Dietrick's salary from $175,006 to $187,252.
Previously, Dietrick received a 3.5 percent raise in 2012, followed by a 4.5 percent bump in pay in 2013 and a 4.2 percent salary increase in 2014.
Don't miss local finance news, like CCN on Facebook.