CalPERS investment returns fall below 1 percent
July 25, 2016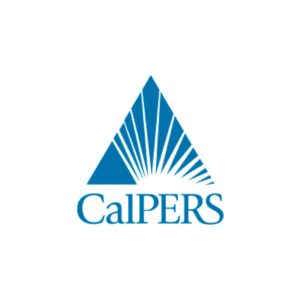 CalPERS earned a return on its investments of just .6 percent in the last fiscal year, marking the state retirement fund's worst performance since 2009. The pension system must average a yearly return of at least 7.5 percent to meet its actuarial assumptions. [Bloomberg]
Lowering the return expectation forces government agencies to pay more into the system. Local governments have been attempting to stall further decreases.
In fiscal year 2016, CalPERS' stock portfolio declined in value by 3.4 percent. Stocks comprise about 52 percent of the pension system's assets, which totalled $295 billion as of June 30.
The retirement fund's forestland assets declined 9.6 percent over the last fiscal year. CalPERS' fixed income holdings, which include bonds, gained 9.3 percent, and infrastructure investments rose by 9 percent.
Total CalPERS returns have averaged 6.9 percent over the last three years, 5.1 percent over the last 10 years and 7 percent over the last 20 years. The pension system lowered its return expectation from 7.75 percent to 7.5 percent in 2012 and is now considering lowering it to 7.25 percent.
In 2009, CalPERS lost a quarter of its value. The retirement fund has since been plagued by market volatility.
CalPERS received a record return of 20.7 percent in fiscal year 2011 and then fell to 1 percent the following year. In 2015, CalPERS earned a return of 2.4 percent.