Cal Poly declares support for 'undocumented' students
November 11, 2016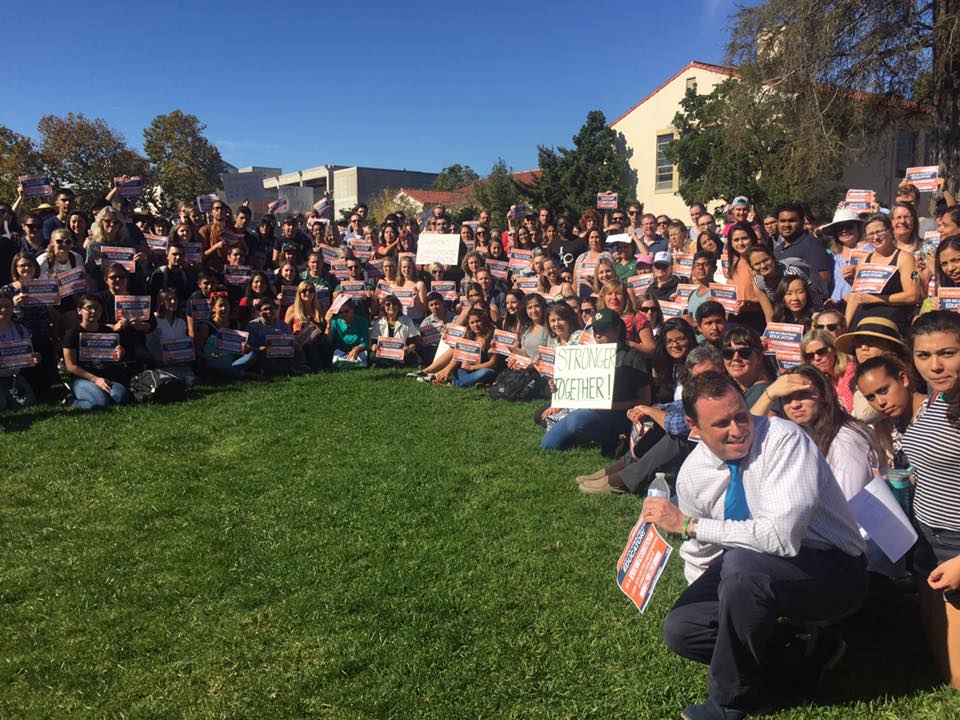 Amid uncertainty as to whether President-elect Donald Trump will dismantle an executive order that grants some illegal immigrants exemption from deportation, Cal Poly administrators declared their support for "undocumented" students who are attending the university.
In 2012, President Barack Obama signed an executive order creating the Deferred Action for Childhood Arrivals (DACA) program. DACA allows illegal immigrants who arrived in the United States prior to their 16th birthday to obtain exemption from deportation, renewable work permits and, in California, access to state financial aid for higher education.
During the presidential campaign, Trump said he would rescind Obama's executive orders on immigration. Now, numerous people who moved to the United States illegally, including some Cal Poly students, are fearful of what Trump will do.
On Thursday, as part of "National Educators Coming Out Day," Cal Poly held an event in support of its undocumented students. Both Cal Poly President Jeffrey Armstrong and Vice President for Student Affairs Keith Humphrey attended the event and declared their support for undocumented students.
Humphrey announced the university will transform one of its building into a "DREAM" Center, which will open early next year. California's Dream Act is the law that allows students who came to the United States illegally to obtain state financial aid.
In a letter announcing the new program, Humphrey stated the DREAM Center "will create a safe and welcome space where undocumented students and their supporters can gather in the community to receive support from staff, access resources and draw on the strength of their peers."
A total of 176 current Cal Poly students have been identified as undocumented, and there may be about 200 attending the university, according to the Tribune.