California lawmakers vote to end ban on travel to anti-LGBTQ states
September 13, 2023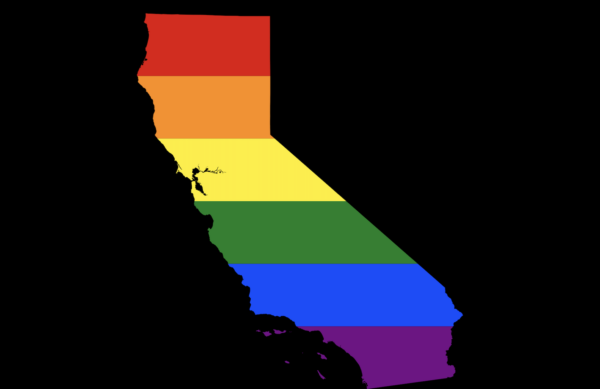 By JOSH FRIEDMAN
California lawmakers voted this week to lift a ban on state-funded travel to more than half of U.S. states, each of which California officials accuse of discriminating against LGBTQ individuals. 
The proposal would replace California's travel ban with an outreach program that encourages LGBTQ acceptance and inclusivity in Republican-controlled and conservative-leaning states. The bill would create a fund that could be used to generate messaging intended to help discourage discrimination and unify communities, proponents of the legislation say.
In 2016, the state of North Carolina adopted a law that restricted access to single-gender bathrooms to only people of the corresponding sex, as determined by one's birth certificate. The California Legislature responded to the North Carolina regulation with the adoption of AB 1887, which Gov. Gavin Newsom signed into law in Sept. 2016.
AB 1887 prohibits California state agencies from authorizing state-funded travel to states that have enacted legislation enabling discrimination on the basis of sexual orientation, gender identity or gender expression. California adopted AB 1887 in order to "avoid supporting or financing discrimination against lesbian, gay, bisexual and transgender people."
When enacted, AB 1887 applied to four states. Seven years later, the list of states to which California employees cannot travel on the state's dime has ballooned to 26.
In recent years, pushback against the law has grown. Critics became particularly vocal about AB 1887 following Gov. Newsom's 2022 vacation in Montana, a state on California's travel ban list.
Newsom's office said the governor's travel to Montana was not paid for by the state, and that his state-funded security detail did not violate AB 1887. Critics accused Newsom of hypocrisy for railing against Republican-led states' conservative policies and then vacationing in one of the states on the travel ban list.
Likewise, California Democrats have increasingly acknowledged the law has led to unintended consequences. 
"Over the years, the travel ban has unintentionally hampered Californians from being able to conduct research, business and engage with people from those states," the office of Senate President Pro Tempore Toni Atkins said in a statement.
Atkins authored SB 447, the bill that would lift the travel ban. SB 447 passed the state Assembly by a vote of 64-12 on Monday. On Tuesday, the Senate voted 31-6 in favor of the bill. 
The Senate leader says SB 447, also known as the BRIDGE Project — Building and Reinforcing Inclusive, Diverse, and Gender-supportive Equality — will uphold California as a beacon of hope and inclusivity.
"I remember what it was like to grow up in a time and place where conversations about someone being gay or lesbian only happened in whispers," Atkins said in a statement. "While years have passed since then, there are still areas of our country where the LGBTQ+ community — and especially our LGBTQ+ youth — feel isolated and fearful for their safety. The BRIDGE Project would be a conduit of hope and compassion, and encourage others to open their hearts and minds to be more accepting and inclusive. It's within all of us to be that light."
SB 447 now heads to Gov. Newsom's desk.